The Story Behind Guinea Pig Tube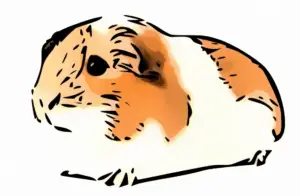 Guinea Pig Tube was started because I LOVE Guinea Pigs. It all started with one guinea pig that I quite accidentally bought over a 10 years ago. I wanted to raise a healthy guinea pig but had zero knowledge about how to do that. Some information I found on the internet has hurt more than it helped.
Guinea Pig Tube is imagined to be one central place where you can find all relevant and reliable information about healthy diet, behavior, cleaning cages and more.
I think guinea pigs are cute, but nothing brings me joy as seeing guinea pigs I care about healthy and happy.
I believe that our guinea pigs love us, so we should give them nothing less.
Guinea Pig Tube is the place where I share everything I learn about guinea pigs as I go.
Please look around and use the resources. If some of this information help at least some of guinea pigs out there then the purpose of this site is achieved! If you have a question about something that is not shared in my articles please reach to me by leaving a comment in one of the resource articles or through a contact form.
Thank you
Clarissa Moolbrock