No matter if it is for humans or animals, a first aid kit is a good precaution. You never know when you or your pet might need it. If you end up to never needing it even better!
It is best to include the necessary supplies in the first aid so that you can treat any wounds or other issues that your guinea pig may encounter. Because treatment requires experience, its best to later ask for vet's assistance. Be sure to include the vet's contact information near your kit.
How to Make a Guinea Pig First Aid Kit? | 23 Essential Items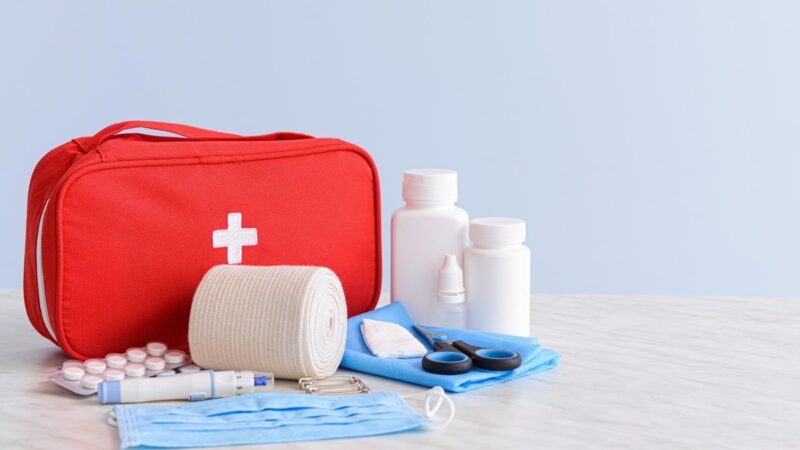 A full guinea pig first aid kit must contain the following components:
2. Betadine – This is great for cleaning and/or treating bites, scrapes, and cuts.
3. Bacitracin antibiotic ointment
4. No products found.
No products found.
8. Epson salts – For treating bumblefoot.
9. Vanilla Ensure – For a guinea pig that refuses to eat. It's great for enticing the pig and since it's very high in fat, it should be used in moderation in combination with Critical Care.
10. Bandage – For bandaging open wounds such as cuts and bites.
11. Cotton swabs
12. Cotton Balls
13. Animal Wipes
14. First Aid Tape
15. 1 ml syringe
17. Scissors
18. Feeding syringe
19. Magnifying glass
20. Tweezers
21. Flashlight – For easier identification of small injuries.
22. Hot water bottle
23. Small pet store cage – It can be used after surgery to limit a guinea pig's movement while the injury heals or in the case of a serious sickness that requires quarantine from other guinea pigs.
Guinea Pig First Aid Kit | Most Important Components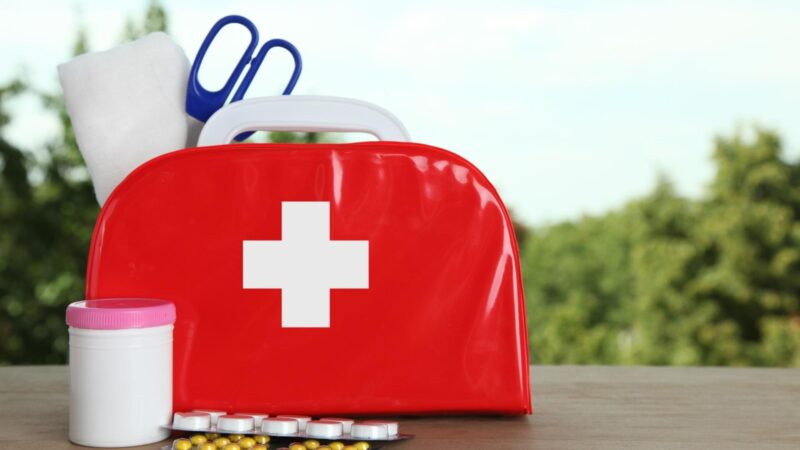 The most important component in a first aid kit is the vet's contact. You can always write down the contact number on your phone and you're good to go. You can also stick a piece of paper inside or outside of the box. Be sure to check the number every month to be sure that it's up to date.
Some people tend to underestimate the basic components of the first aid kit, which include cotton balls, bandages, scissors, cotton buds, and tape. You will be able to treat the wound or any kind of problem with some of these components. Be sure to buy all of these and place them inside the box, in the same compartment.
Immediately after these components, it's logical that you include disinfectants and supplements. Any solution with a low percentage of alcohol should do the trick, for example, a sterile saline solution. It's great for flushing out and cleaning wounds.
One of the cheapest components of your first aid kit is animal wipes. Animal wipes have very broad use, as you can clean your guinea pig's ears, eyes, and fur. Also, you need to treat skin problems. For that matter, you can purchase a pet-safe skin cream. This cream will help your guinea pig get rid of the itchy skin and fungal infections.
NOTE: Before buying any kind of medicine for your guinea pig, always consult your vet. Don't buy anything on your own, except for components that aren't going into your pig's stomach.
Guinea Pig First Aid Kit | Additional Tips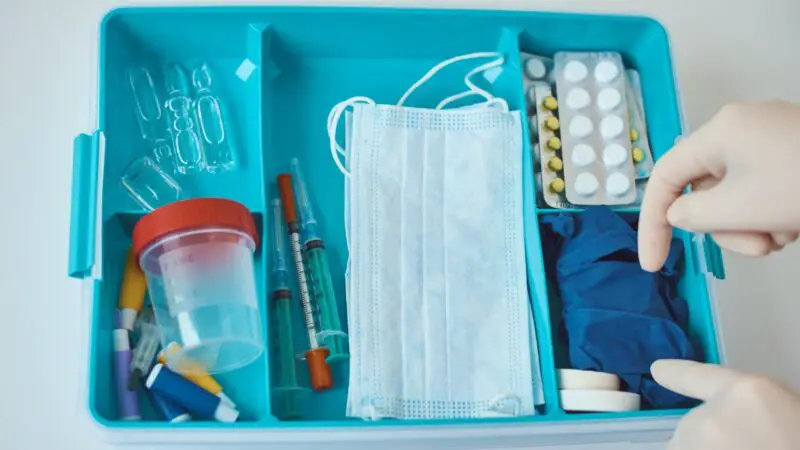 Packing and organizing a guinea pig first aid kit is impossible in an ordinary box. Instead, we opt for a tackle box, which has enough space and will even have more space for additional components. A tackle box is easy to find and it's not even that expensive. This can save your guinea pig's life, so it's desirable that you buy one.
Our recommended tackle box is Family Emergency Kit. Be sure to keep it where every member of your family will know its location. For instance, you can store it somewhere near your guinea pig cage, to associate you with them.
You can also buy two or three syringes, which you can prepare with oxbow critical care. This will allow you to do the emergency feeding in case your guinea pig becomes weak or starts losing appetite. A guinea pig's body is prone to slowing down in a matter of 24 hours. Without water or food consumption, it may shut down completely.
Have an oxbow critical care supplement with you all the time. Pour the powder into the bowl, mix it with water, and use the syringe to extract it from the bowl. This is the fastest way to emergency-feed your pig.
Should You Buy a Guinea Pig First Aid Kit?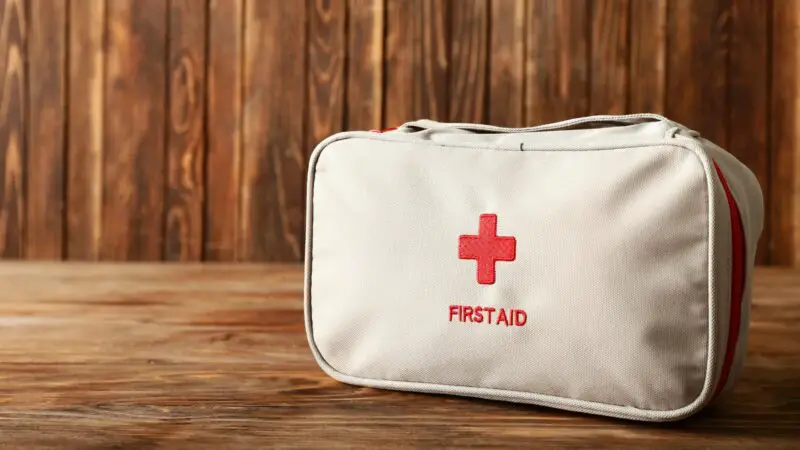 You should also buy a guinea pig first aid kit, as they also include all of the essentials. This allows you to save some time and get a first aid kit with all the necessary components.
Here is the list of these pet first aid kits that are suitable for guinea pigs:
With all this in mind, you can now craft your guinea pig first aid kit. Be sure to consult your vet and see if you have the necessary components, as well as necessary remedies in case you need them. Our list of first aid guinea pig kits contains all you need for treating wounds and making your guinea pig healthy again.
List of Sources
How to Care For Your Pet Guinea Pig