In many diets nowadays, rice is listed as one of the healthiest foods that you can eat along with proteins. It is surely healthier than bread, and it is kind of a good carb. This is healthy food for us, but it is not or the guinea pigs.
No, guinea pigs cannot eat rice. Naturally, they can consume only fruits, veggies, and some herbs. But rice is a type of grain, and grains are not good for the guinea pigs. Additionally, rice has to be cooked, and guinea pigs should never eat cooked foods.
Nutrition Facts on Rice
Here are the nutrition facts per 100 g (3 oz) of rice, long-grain, and cooked:
Is Rice Bad for Guinea Pigs? | Possible Risks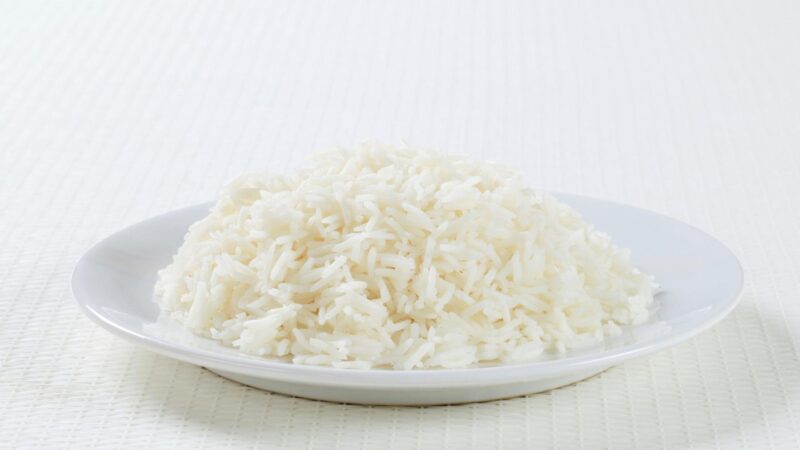 No scurvy prevention – Rice has no vitamin C. This is a bad thing because the guinea pigs need vitamin C to survive and to be healthy. They cannot produce this vitamin naturally, so they have to get it one way or another; through food or supplements. So, foods that lack vitamin C are not so beneficial for the guinea pigs.
Indigestion – In rice, there is not much fiber. With a lack of fiber, there is a risk of indigestion. Also, in severe cases, it can cause constipation.
Bad digestion – Rice also has some sugar, and cavy don't digest sugars. Also, they get cramps or loose stool from excess sugar.
Rapid weight gain – Rice is full of carbs. The carbs are the one thing that always causes rapid weight gain for everyone.
More Information About Guinea Pigs and Rice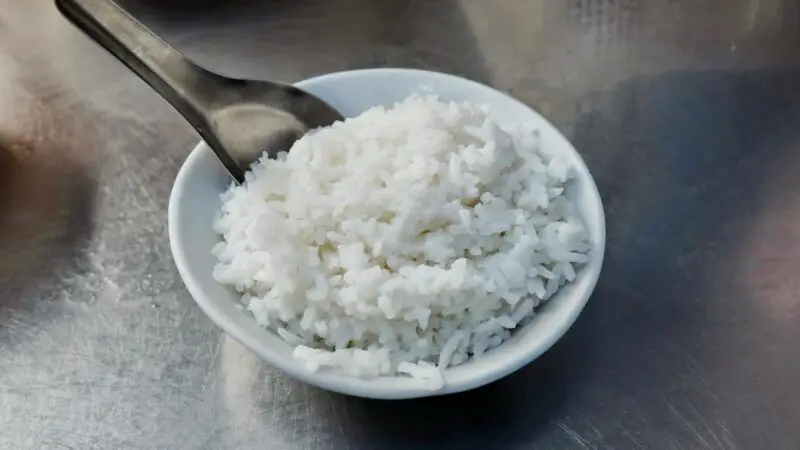 Can My Guinea Pig Eat Rice Cakes?
If the guinea pigs cannot eat rice, they also can not eat rice cakes. You might be tempted to give them the plain, tasteless rice cakes that do not have additional aromas, but this is still not good. Besides, rice cakes don't have enough nutritional values for the guinea pigs.
Is Boiled Rice Is Safe for Guinea Pigs That Have Diarrhea?
It is not good for guinea pigs that have diarrhea to eat boiled rice. Rice is too starchy for the cavies. Additionally, it is not the perfect cure for cases of diarrhea.
The guinea pigs always need fresh water, pellets, veggies and fruits. Also, don't forget that guinea pigs cannot consume cooked foods, no matter how you cook them.
Fun Facts on Rice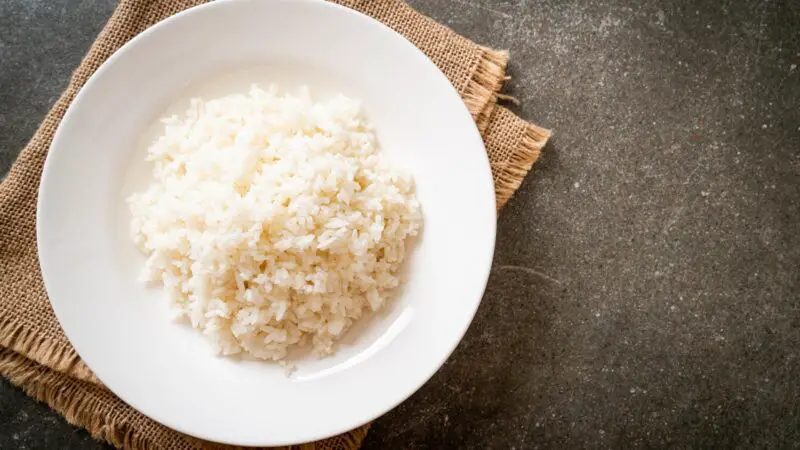 Archaeologists claim rice was consumed even in 5000 BC.
Rice comes in 3 types of grain: long, medium, short.
National Rice Ball Day is April 19th.
Worldwide, there are more than 40,000 rice varieties. The most popular ones are Basmati, Italian Arborio, and Thai Jasmine.
Asia produces 90% of rice worldwide!
National Rice Month is September.
Rice is thrown over the heads of groom and bride after the ceremony to wish them prosperity and luck.
There is a type of African rice that is cultivated for more than 3500 years.
In 2016, there were 472.04 million tons of rice produced!
China, India, and Indonesia produce the most rice worldwide.
The traditional Japanese rice wine is called sake. It is rice that is fermented and polished with removed bran.
Uncooked white rice has a long shelf-life of almost 3 decades! But brown rice can last only 3-6 months.
The Japanese brand cars Honda and Toyota are named after this food. Toyota means 'bountiful rice field' and Honda means 'main rice field.'
The Great Wall of China has rice in it! It was built in the 15th and 16th century. Also, workers used a rice porridge with calcium carbonate to help with holding the stones of the wall together.
We have also made a full list of foods that guinea pigs can and can't eat (150+ Types of Foods). Be sure to also check our recommended products page for everything you will ever need to assure a happy life for your guinea pigs. Hope this information was helpful and you have found the answer you were looking for.
List of Sources
An Investigation Into the Relationship Between Owner Knowledge, Diet, and Dental Disease in Guinea Pigs (Cavia Porcellus)
Nutrient Requirements of Laboratory Animals: Fourth Revised Edition