Guinea pigs can sometimes be very sensitive animals. Safe and comfortable bedding is vital for a guinea pig's health, especially since they stay mostly in the cage.
Out of many bedding products on the market, only a few are suitable. The best choice of bedding that we recommend is fleece bedding. In this article, we are going to talk about how to make it yourself (DIY guide).
How to make guinea pig fleece bedding? With materials such as fleece fabric, absorbent pads or cotton towels, and waterproof mattress protectors, you can make a great washable fleece bedding for your guinea pig. In that way, you can even save yourself some money.
In this article, we have given you our step-by-step instructions on how to make guinea pig fleece bedding. Now, let's start with our DIY guide!
Fleece Bedding for Guinea Pigs | Step by Step Instructions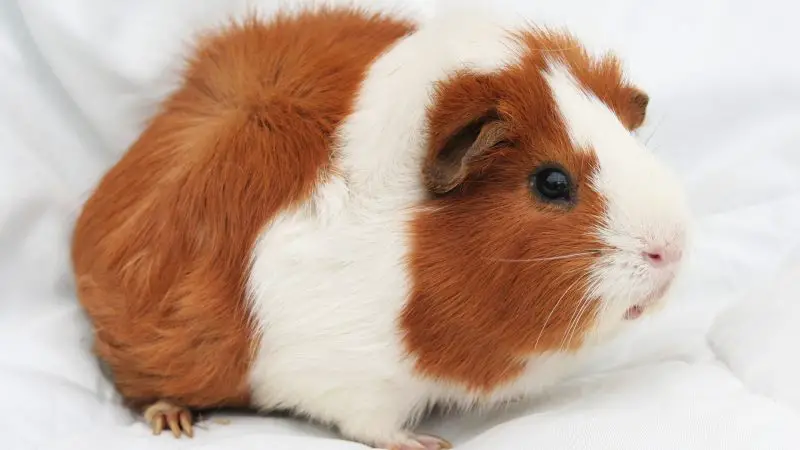 Making fleece bedding is relatively simple. You will need to buy some materials and carefully follow our step by step instructions:
Step 1: Clean the Cage
Before adding fleece to a cage, you need to thoroughly clean the cage. This means taking everything out and cleaning each item individually with a vinegar solution.
Using a mixture of water and white vinegar is the safest way because commercial cleaning products can contain some chemicals that aren't good for the guinea pig's skin and health in general.
Also, you can discuss with your exotic vet what product you can use and how to use vinegar. Before putting objects back, make sure to use the solution to wipe the base or liner of the cage.
Guinea pigs love when their cage is clean. If you do it often and in a proper way, your guinea pig will be happy and healthy.
Step 2: Buy Materials
The first thing you need to buy is a piece of soft and comfortable fleece fabric. It's important that you choose good material because it will be easier to remove from it guinea pig's hair, food, or hay.
You can find different fleece fabric, with interesting patterns and colors, and we suggest buying them with some pet patterns as it just looks appropriate and cute.
Comsmart Pet Blanket Dog Cat Soft Fleece Blankets Sleep Mat Pad Bed Cover with Paw Print for Kitten Puppy and Other Small Animals, 6 Pack of 24x28 Inches
An ideal bedding for pet carriers, beds and nest; Also perfect for sofa or car seats to stop from scratching or shedding.
Comsmart soft pet blankets are suitable for pets in every season and many situations, such as warm blanket, mat pad, bath towel, picnic blanket and so on.
Made by double-sided fleece material, not so heavy but in good warmth, also ultra soft with comfortable touching.
Cute cat blanket with paw print; 6 pack of the black, brown, blue, grey, pink and white one, you can change and wash anytime as you like.
The soft dog blanket size is 24x28 Inches, which is not too big or too small for your pets, such as kitties, puppies and many other little animals. Please make sure the blanket size is big enough for your pets before purchase.
The second things you need to buy are absorbent pads or cotton towels. Towels and absorbent pads are amazing choices as they will absorb the guinea pig's pee or any spill, the liquid will pass right through the fleece and onto the absorber, keeping the cage as clean and as dry as possible.
There are different absorbent materials that are made especially for absorbing liquids, but cotton towels are also a good replacement.
Pet Magasin Highly Absorbent Reusable Washable Pet Training Pads with Waterproof Bottom (Pack of 3) (Grey, 46x27 Inch (Pack of 3))
Economical & Eco-Friendly: Our set of 3 reusable pads offers an eco-conscious and cost-effective solution. Reduce waste compared to disposable pads, as these are made from 100% polyester and needle-punched nonwoven layers. Ideal for puppies, aging or sick pets, or dogs without outdoor access. these are made from 100% polyester and needle-punched nonwoven layers. Ideal for puppies, aging or sick pets, or dogs without outdoor access.
Machine Washable & Waterproof: These dog training pads are machine washable for your convenience. However, they should be air dried to prolong their lifespan. Forget about constant floor cleaning, washing these pads every few days is a breeze.
Superior Absorption & Odor Control: Our pads excel in absorbing and containing pee and odors. With the capacity to hold up to 4 cups of liquid, they feature a breathable and waterproof TPU backing for added assurance.
Durable & Long-Lasting: Designed to withstand the playful nature of dogs, these training pads are built to last. The waterproof backing maintains its performance through numerous washes, ensuring a tidy and mess-free home.
Multi-Purpose & Premium Quality: These versatile training pads are perfect for housebreaking and potty training puppies. They also provide protection for crates, kennels, pet carriers, and furniture. Ideal for pets with incontinence issues or those recovering from injuries or illnesses. Even cats with litter box aversion can benefit. Leave your pets home alone with confidence.
The last thing you need to buy is a mattress protector. These protectors are mostly waterproof and hypoallergenic, so they will protect your guinea pigs against mites, allergens, and bacteria.
Linenspa Waterproof Smooth Top Premium Twin Mattress Protector, Breathable & Hypoallergenic Twin Mattress Covers - Packaging May Vary, White
TOP PROTECTION: A fitted-sheet-style mattress protector keeps your mattress surface safe and fresh. Flexible, vinyl-free fabric stays secured in place and fits up to 14" mattresses
AQUA TIGHT BARRIER: 100% waterproof mattress cover safeguards your mattress against liquids, spills, and accidents—keeping you dry and comfortable while also avoiding stains and messes
QUIET COMFORT: Sleep cozy with the smooth brushed polyester finish on your bed protector. Soft fabric is breathable and noiseless, allowing a peaceful night's sleep that won't change the feel of your mattress
EASY CARE: Machine washable and dryer safe on low heat means your waterproof mattress protector is an easy clean. Simply toss in the wash and dry on low heat for a simply clean sleep surface
REST ASSURED: No more tossing and turning! Sleep easy knowing we've got you covered. Your Linenspa bed protector is backed by a 10-year warranty that guards against manufacturer defects. Packaging may vary. Do not use bleach.
Other Tools That You Will Need
Big needle or a sewing machine
Step 3: Washing Fleece
These materials must be machine washable. Before you start measuring and cutting, you need to wash them properly (at least three times).
This way, you will remove all the things that could be bad for your guinea pig's skin. Washing it three times creates permeable materials out of them.
Check if liquid runs through the fabric freely after each cycle. Place the fleece on your chosen absorbent material, and pour liquid on it. If the water doesn't pass through the fabric, redo the washing and dry it again.
It's essential that nothing stays on the fleece because the guinea pig's pee has to pass right through and soak into the towel/pad. Otherwise, the cage will overflow with urine.
Carefully choose the detergent for washing and it could be good to add some white vinegar. White vinegar will work as a disinfectant, will destroy bacteria, and get rid of the unpleasant smell.
Step 4: Measuring and Cutting
When all of your materials are dry, it' time for measuring and cutting. First, measure the area of the cage and be very precise. If you cut the materials too short, they will not be large enough to cover the whole cage.
Write your measures on the paper and add a few inches to both, length and width (around 2 inches or 5 cm). This will be important later when you start sewing and it is easier to take out of the cage when it is a few inches longer.
Now, you need to use your measures and apply them to your materials with a fabric pen or with something else. After you have drawn out the measures, cut it and then use that piece of material as a pattern for the other materials.
Cut all of your materials very carefully, precisely, and make sure that all of them are of the same size.
Step 5: Creating the Final Product
The last step is combining everything together and sewing. It is easier if you use a sewing machine but it isn't necessary. You can make everything with your hands although it will take a little bit longer.
Now, you need to put your materials together. Every material has two different sides and to make things easier to explain, we are going to call them the right and the wrong side.
For example, when using a mattress protector, the wrong side goes on the bed while the right side is on the top (you are sleeping on the right side). The same goes for the fleece fabric.
This is very important to keep track of as we are going to put different sides of these materials together. In the end, invert everything so that the final product has no visible stitching.
Now, carefully follow these steps by order:
First, place the absorbent pad or a cotton towel on the floor. It does not matter which side is facing up.
Now, place the mattress protector on the top of the cotton towel or absorbent pad with the wrong side facing up.
Then, cover everything with the wrong side of the fleece fabric facing up as well.
It is extremely important to follow which side is facing up as we are going to sew only three sides and in the end, invert the whole bedding.
This way, there will be no visible stitches and the absorbent pad or the cotton towel will end up in the middle if you carefully follow the instructions.
In order to make the sewing easier, put the pins on all sides in order to keep the materials in place during the sewing process. Now, just sew it up with a big needle and a strong sewing thread.
When you finish all three sides, you need to invert the bedding. Invert it from the inside out, just like when you are changing the sheets of your bed.
The towel or the absorbent pads need to end up being in the middle. If you have followed our instructions, your fleece bedding for guinea pigs, in the end, needs to be constructed like this:
The waterproof mattress protector on the bottom.
Followed by an absorbent pad or a cotton towel in the middle.
At the top, the fleece fabric.
What you get by following this guide is fleece bedding with no visible stitches on three sides. The last (the opened side) can be stitched as well and the way you are going to do it depends on your visual preferences. It is very important to note that the whole process is way easier if you use a sewing machine.
Use the video below for a more detailed visual example of how this process should look like:
Guinea Pig Fleece Bedding: Maintenance
A responsible adult (not a child) must sweep or vacuum the fleece at least once a day. Otherwise, all the guinea pigs' droppings and secretions accumulated on it can turn the cage into an extremely unhealthy and sickening environment.
Typically, the fleece will start to smell bad at some point. Besides washing or changing it every two to three days, pre-soaking the laundry can help remove odor.
How to Wash Guinea Pig Fleece Bedding? | Instructions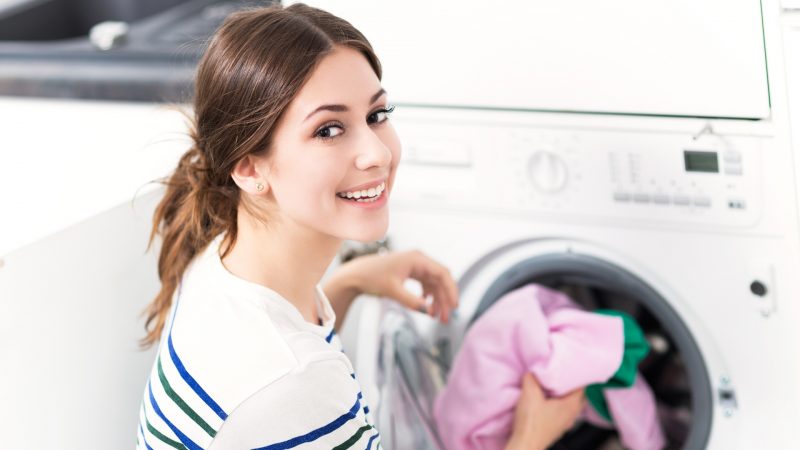 Step 1: Remove Everything From the Fleece
First, dust off any shavings or debris. You can vacuum the rest of the food and feces or do that with the plastic scoop.
Important thing is to remove everything that can be seen with your eyes before you put the fleece in the laundry machine. Also, you can shake the fleece a little bit or brush guinea pig hair.
Step 2: The Laundry Machine
Now, put it in the laundry machine. The fleece should be washed with unscented detergent and hot water, without fabric softener, and dried naturally. Add 60ml (1/4 of a cup) of white vinegar as a disinfectant.
Step 3: Drying the Fleece Bedding
Guinea pig fleece bedding can be dried in the drying machine, but you need to be sure that fleece doesn't get over-dried. We recommend drying fleece on low heat for just one cycle and then leaving it to dry in the air.
Related: How to Wash Guinea Pig Fleece Bedding?
Advantages of DIY Fleece Bedding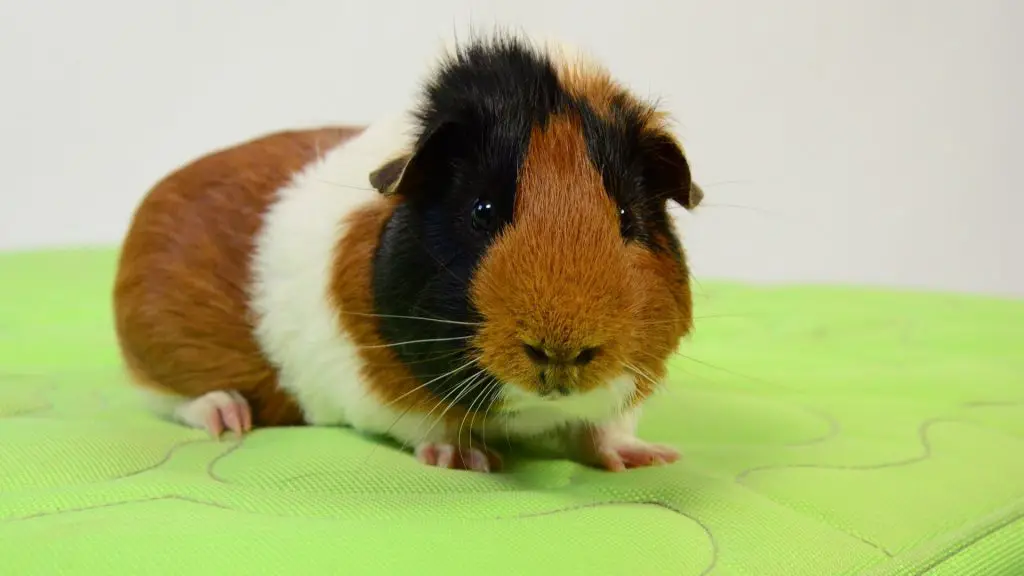 Cheaper in the long run. Fleece can be washed and reused for a long time. It's better than constantly having to buy new beddings.
Enviromentaly friendly. Reusing fleece and towels is better for the environment than wasting wood shavings on guinea pig poop.
Easy to maintain. Removing poop from fleece is easier than searching through shavings. Consequently, the cage also smells and looks better.
Safe for guinea pigs. The guinea pigs can walk freely on the soft fabric with no fear of getting wounded by a pointy piece of wood. It also eliminates the risk of eye, skin, or respiratory infections that can be caused by other beddings.
Buying a Guinea Pig's Fleece Bedding
If you don't have enough time for DIY or you aren't enough creative for making your own guinea pig fleece bedding, you can buy one.
There are many different fleece bedding products for guinea pigs, but they can cost you a lot of money.
With the amount of money that you can spend for buying one guinea pig fleece bedding, you can buy all the materials and make two or three fleece beddings all by yourself.
Having two or more fleece beddings is an advantage because you can replace the dirty fleece bedding with a clean one while the dirty one is being washed.
If you don't like the DIY approach, we recommend this guinea pig fleece bedding.
GuineaDad Original Liner - Blue Fleece Guinea Pig Bedding - Reusable Guinea Pig Cage Liner - Extra Absorbent with Waterproof Bottom and Burrowing Pocket - Small Pet Supplies - 2x3 C&C
Comfort & Wellness — With a patented multi-layered construction, this guinea pig fleece cage liner transfers liquid away from the top layer to keep your pet's feet & habitat dry, clean, & odorless
Reusable & Cost Efficient — The absorbent layer is a bamboo blend that offers a secure, dry home for your pet that's washable & reusable; More sustainable than cedar shavings or disposable liners
A Happy Piggie — Liner has pockets to encourage burrowing instincts; This Guinea pig bedding has a dry, soft surface for little feet; Simply toss in the washing machine for a clean guinea pig home
Many Uses — Works in pet carriers, on car seats, or place on the floor & furniture when playing & cuddling; Available in many sizes, colors, & patterns, this guinea pig blanket fits standard cage sizes
Multipurpose Packaging — Bedding is packaged in a cardboard "crunchy condo" that can be used as a guinea pig hideout; Made with pet-safe glues & inks, it's good for pets to burrow, play, & chew
Related: Guinea Pig Fleece Bedding: Detailed Reviews and Tips
List of Safe Bedding Alternatives for Guinea Pigs
Large Granule/Strand Paper Pellets (Unscented) – This bedding is loved among pet owners for its high liquid and smell absorption capacity. It has all the advantages that the aspen does, but it's heavier and a bit expensive.
Natural Paper – A natural, safe, expandable, eco-friendly alternative that's great at keeping odor at bay. Make sure to buy a good brand, otherwise, the bedding will be dusty and mushy.
White Paper (Unbleached) – A soft, 100% biodegradable, and economical option that's mostly dust-free. Inferior brands give a strong paper odor and varying levels of absorption.
Soft Paper – Compostable, almost dust-free, and highly absorbent of liquids and odors, which means that it can get quite heavy. Beware of low-standard brands that collect dust.
List of Unsafe Beddings for Guinea Pigs
Softwood Shavings or Chips – Cedar and pine contain oils, phenols, and dust that cause respiratory problems in guinea pigs.
Straw – This is a dry version of hay that does not absorb liquids and droppings at all. Besides, it's stiff and sharp and therefore a potential hazard for the guinea pig's sensitive eyes, ears, nose, and feet.
Corn Husks – Thin, long strands that are extremely prone to mold and very dangerous if ingested.
Clumping Cat Litter – This alternative is full of unhealthy chemicals that give it it's clumping properties. It's bad for the respiratory tract and even worse if ingested.
What to Look for When Choosing Guinea Pig Bedding?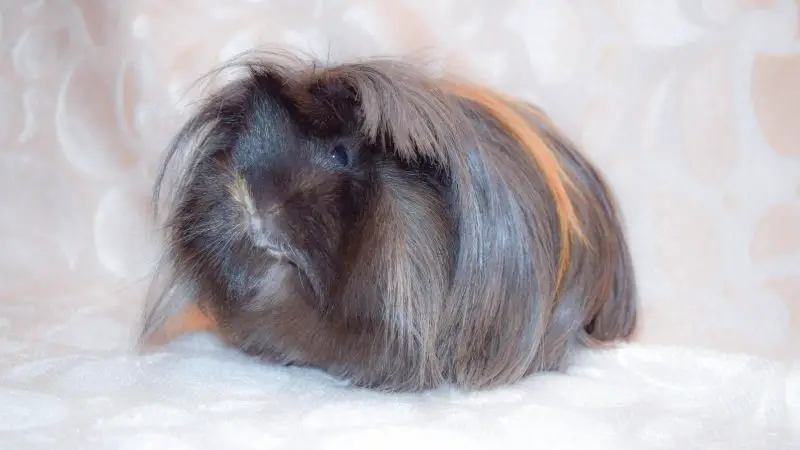 The most important factor to consider when choosing a bedding is safety. The dirtier the environment, the higher the risk that the guinea pig will develop a dangerous infection because they are extremely sensitive to chemicals and bacteria.
Low-quality guinea pig beddings collect a lot of dust. Dust gives guinea pig allergies and respiratory problems. In addition, it's quite hard to clean droppings out of dust-infested beddings.
Some beddings are rough and uncomfortable. Others don't absorb urine well. As a result, the cage becomes stinky and unsanitary. Once again, the guinea pig's health is at risk.
Another unusual occurrence is when a guinea pig eats the bedding. For example, when using paper as bedding, wet balls of paper can form in its stomach, blocking digestion and causing serious damage.
Notice if the guinea pig likes to taste the paper bedding. If so, switch to aspen or fleece.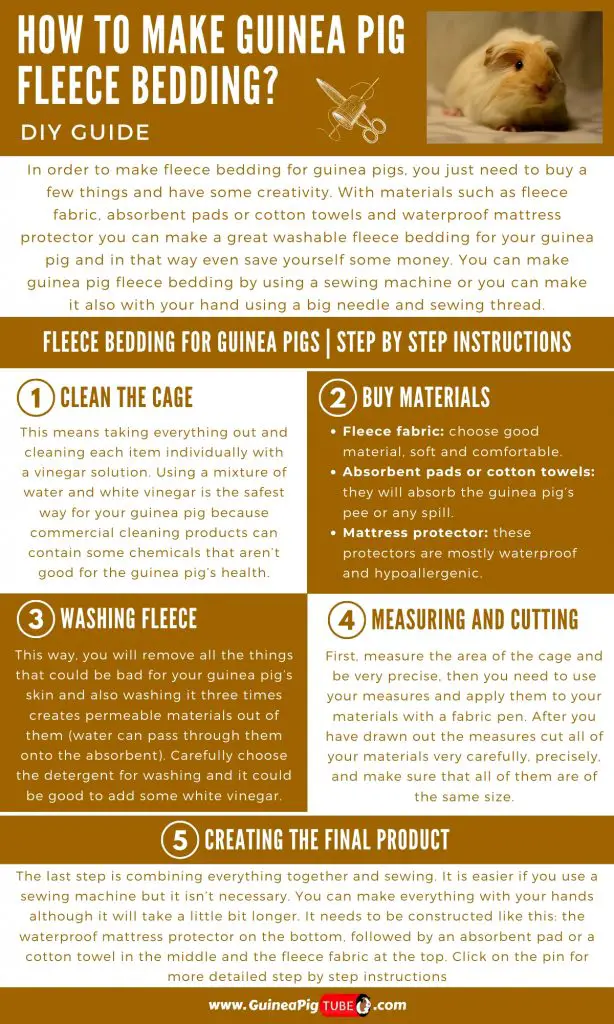 Related: What Is the Best Guinea Pig Bedding: Reviews & Bedding Guide
Summary
Fleece bedding is one of the best options for guinea pigs. It's safe, soft, affordable, eco-friendly, and can be made in a few easy steps. Just be sure to carefully follow our instructions if you decide to take our DIY guide.
Fleece bedding must be cleaned at least once daily. Only a responsible adult can be in charge of doing so, as cleanliness is extremely important for the guinea pig's health.
List of Sources
Preference of Guinea Pigs for Bedding Materials: Wood Shavings Versus Paper Cutting Sheet
Absorbencies of Six Different Rodent Beddings: Commercially Advertised Absorbencies Are Potentially Misleading